CEO's Message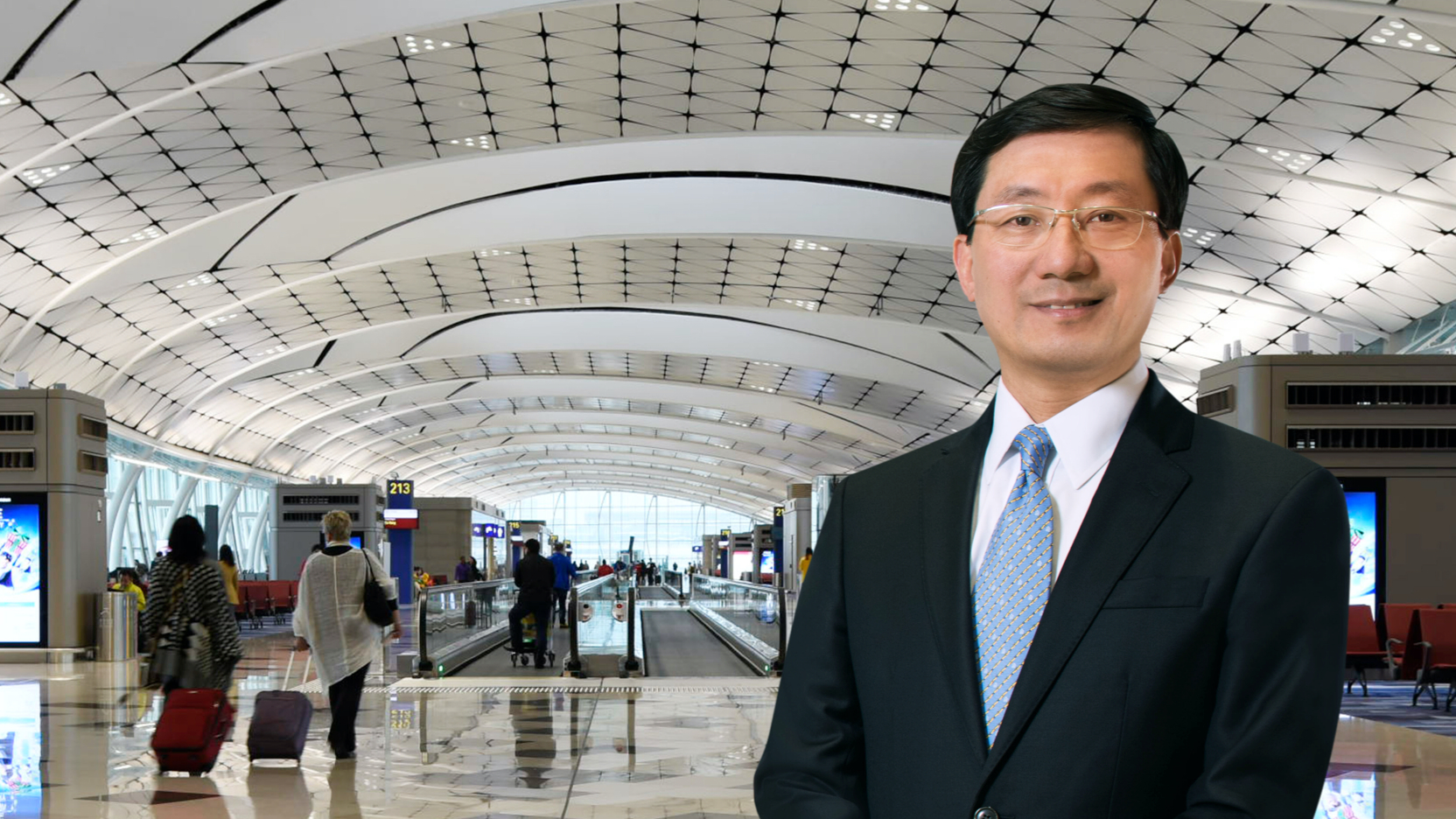 Dear Stakeholders,
Last year has been momentous for Hong Kong International Airport (HKIA). As we commemorated our 20th anniversary, HKIA remained one of the world's busiest airports, setting new air traffic records again.
With steady growth in passenger and cargo traffic anticipated in the coming years, HKIA is expecting over 120 million passengers and ten million tonnes of cargo by 2035. In order to prepare for this exciting future, we are embedding innovative technologies across the airport to deliver an unparalleled passenger experience through a digital transformation of our airport operations, and strengthening our cargo handling capabilities and partnerships.
Following the successful installation of e-Security Gates equipped with facial recognition, we will apply this technology to transfer checkpoints and boarding gates, creating an end-to-end biometric network that offers passengers a more seamless travel experience. Technology is also helping us to do things more efficiently and create new opportunities across other aspects of airport operations. For instance, the automated airfield pavement detection system combines digital imagery and data analysis with our regular maintenance programme. Not only does this smart maintenance initiative deliver a step change in efficiency and productivity, we are the first airport in the world to develop in-house expertise in the automatic detection of airfield pavement distresses.
Air cargo has been integral to HKIA's development. As the world's busiest air cargo airport for the past nine years, we are preparing the groundwork to sustain our position. Initiatives such as achieving international accreditations for handling pharmaceutical products and perishables, and the construction of a premium logistics centre will place us in a better position to capture the fast-growing high-end and high-value cargo segments, spurring Hong Kong and the Greater Bay Area's economic growth.
Our ongoing airport-wide environmental initiatives are making steady progress in reducing HKIA's environmental footprint. The municipal solid waste charging pilot scheme was completed and involved over 200 tenants, contractors and business partners. In 2018, we achieved an 8.7% reduction in our airport-wide carbon intensity relative to 2015 levels. In recognition of growing public concern regarding aviation's impact over global warming, we will develop a long-term carbon reduction target by 2021/22. Our ISO 14001-certified environmental management system is mainstreaming environmental thinking and strengthening the culture of compliance and continuous improvement across the airport.
With the Three-runway System project and various enhancement programmes continuing, the AAHK team exceeded 2,500 for the first time this year. In order to support this growing workforce, we continued enhancing our family-friendly initiatives by extending maternity leave and will open the second Airport Preschool, which will provide services for about 100 children by Q4 2020/21. I am encouraged that our efforts to build our employer brand have been recognised by international and local organisations.
Sustainability is about continuity and how we progressively improve our operation and strengthen our resilience in response to the challenges around us. I am confident that HKIA is well placed to continue to thrive for many years to come.

Fred Lam
Chief Executive Officer
Hong Kong, November 2019