We are committed to strengthening HKIA's position as a world-class airport and Hong Kong's gateway to the world.
With Hong Kong's ever-growing aviation demand putting pressure on the airport's existing capacity, we are committed to operating a world-class airport that provides a safe, secure and enjoyable airport experience while minimising our environmental footprint.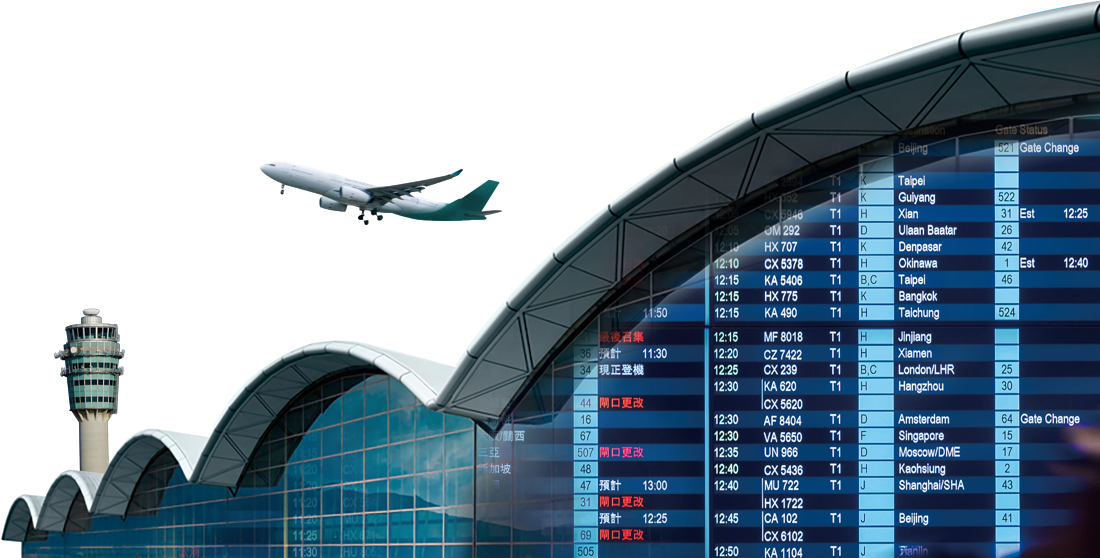 Over
airport business partners
commended in the 3rd HKIA Environmental Management Recognition Scheme
overall satisfaction score
in the 2017 Airport Service Quality Survey
Safety, security and contingency planning
Ensuring the safety of the thousands of airport staff and the millions of passengers travelling through our airport every year remains our top priority. Moreover, we also need to be well prepared to predict, prevent and, where necessary, respond swiftly to all potential disruptions and crises that may affect the smooth operation of HKIA.
Virtual Aircraft Loading Bridge Operation
Q&A with Michelle Ho, Manager, Standards & Service Delivery
Weathering the storms – Rapid response and recovery from typhoons
Q&A with Albert Ho, Assistant General Manager, Airfield
Greenest airport
We collaborate with our airport business partners and the wider aviation industry and adopt a systematic 'airport-wide' approach to manage, reduce, and mitigate the airport's environmental footprint, with particular focus on the management of solid waste, carbon and energy, and biodiversity.
Working together to achieve AAHK-wide ISO 14001 certification
Q&A with Kristy Tan, Manager, Environment, AAHK
Passenger experience
We are deploying the latest technologies to ensure we continue to enhance the passenger experience and deliver the high level of service that passengers expect from us.
Real-time baggage arrival notice with MyTAG
Q&A with Inez Ko, Manager, Smart Airport
Targets
Maintain an overall satisfaction score of at least 4.86 (out of 5)
Complete in 2018
Achieve an Airport Composite Safety Index not exceeding 3.78 injuries per million passengers
Complete in 2018/19
Reduce airport-wide carbon intensity by 10% compared to 2015 levels.
Complete in 2020
Reduce/recycle/recover 50% of all waste generated at HKIA
Complete in 2021
2018
Maintain an overall sati...
2018/19
Achieve an Airport Compo...
2020
Reduce airport-wide carb...
2021
Reduce/recycle/recover 5...