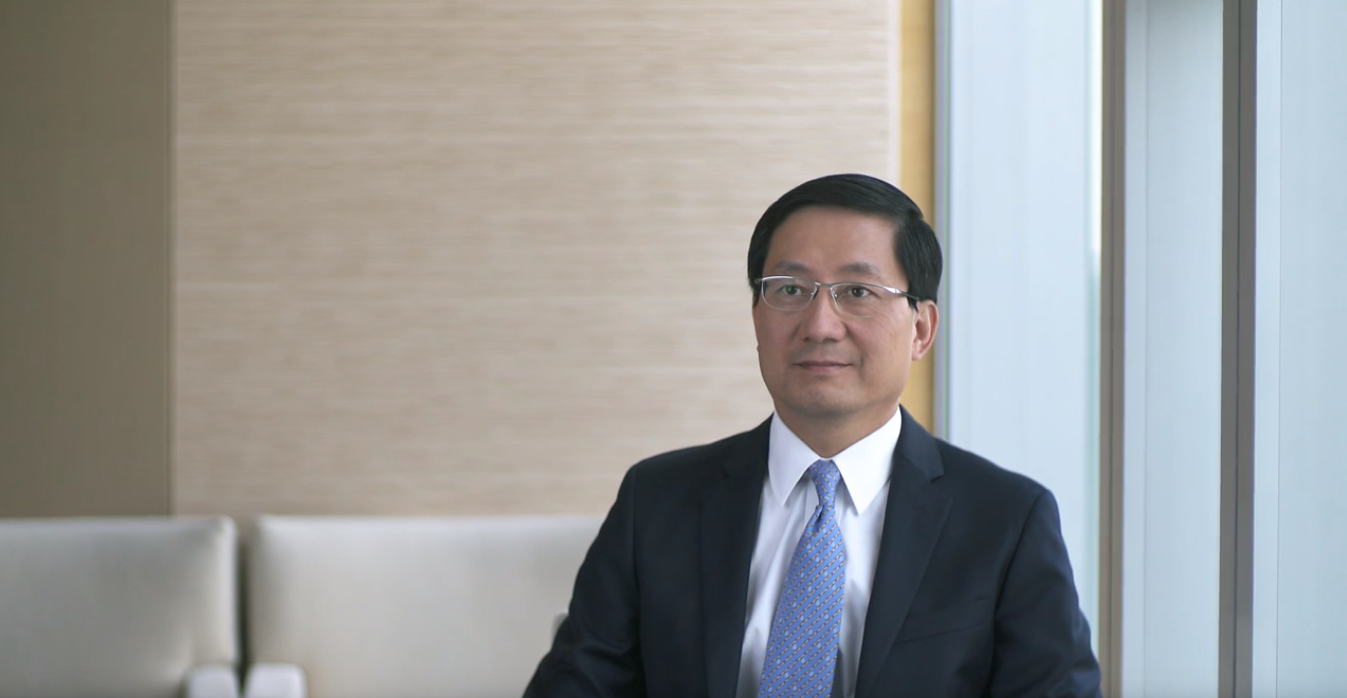 Dear Stakeholders,
Sustainability at Airport Authority Hong Kong (AAHK) is about sustaining the long-term development and operation of Hong Kong International Airport (HKIA). It needs to be embedded into our business and rests with every one of us. By empowering our staff to develop and implement initiatives that strengthen the airport community, we are instilling a robust culture of sustainability throughout HKIA.
Our public mission as a statutory body goes beyond operating the airport as a business; we are putting the interests of Hong Kong and its people at the heart of our organisation. We connect Hong Kong to the world, providing vital links supporting the growth of the city's four economic pillars – financial services, trading and logistics, tourism, and producers and professional services. As the first and last touch points for visitors to our city, HKIA is a reflection of Hong Kong people's values where the airport's efficiency and vibrancy is a great source of pride for Hong Kong and its people.
Our vision is to strengthen HKIA's competitiveness in order to drive the economic growth of Hong Kong and enable Hong Kong to capture new opportunities. To bolster Hong Kong's position as the leading cargo logistics hub, we are investing in building HKIA's capacity to enable cold chain logistics and e-commerce. We also offer HKIA as a test bed to trial locally-developed technological solutions and accelerate their commercialisation. Launched in early 2018, our EXTRA MILE project brings AAHK, our business partners and NGOs together to address social issues by creating employment and promoting upward social mobility while simultaneously serving the business interests of the airport community.
Last year, we continued to make good progress in reducing HKIA's environmental footprint. We rolled out a 20-month municipal solid waste (MSW) charging pilot scheme to prepare the airport community for the introduction of territory-wide MSW charging. In 2017, we achieved a 5.7% reduction in our 'airport-wide' carbon intensity relative to 2015 levels, which exceeds our projected performance. Moreover, we successfully achieved ISO 14001 certification for AAHK's environmental management system in March 2018. This is a major milestone in putting HKIA one step closer to meeting our Greenest Airport Pledge.
None of these would be possible without the dedication of AAHK's 2,300 staff. We have implemented a number of initiatives to reinforce AAHK's position as an employer of choice. The Work Improvement Team (WIT) programme has been expanded to cover all frontline staff, which is helping to foster a culture of empowerment and innovation.
This report sets out the work we have done in the past year and our future plans for sustainability. I invite you to read this report and share with us your ideas on ways to make HKIA an even more successful airport for Hong Kong.