Open "My HKG" mobile app and go to MyTAG page.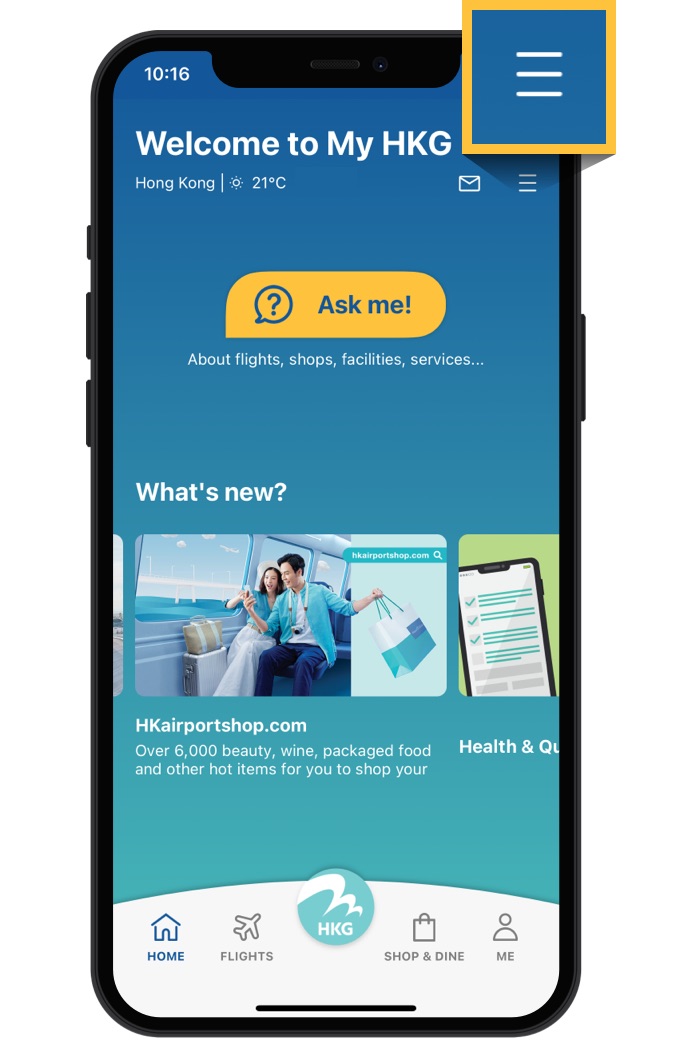 Select top right "More" icon on the main page of My HKG App.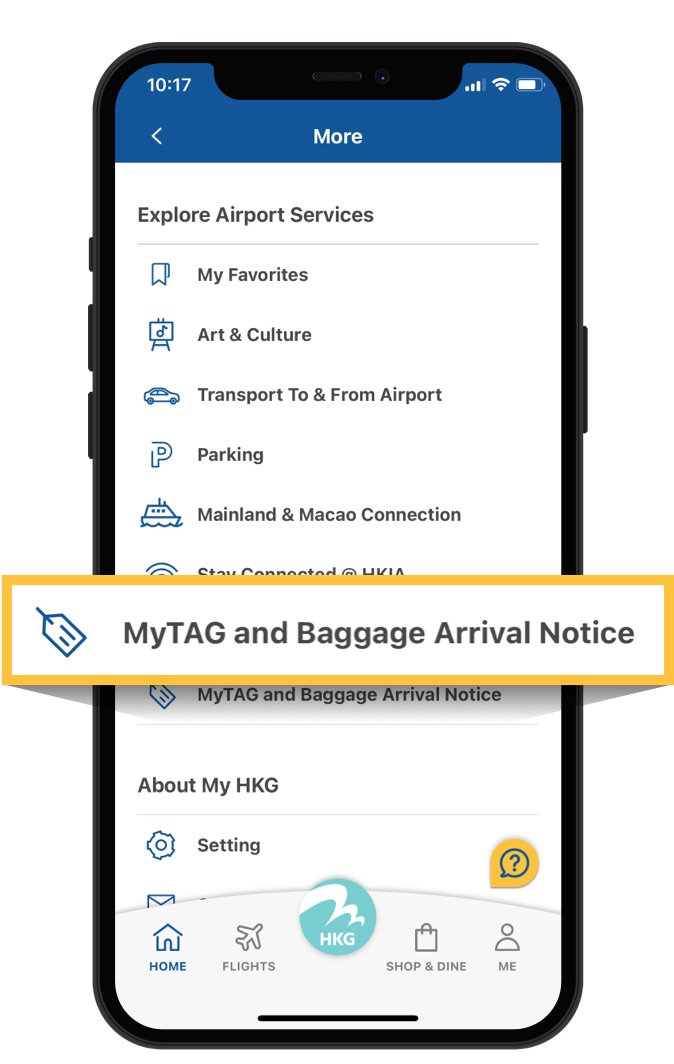 Select "MyTAG and Baggage Arrival Notice".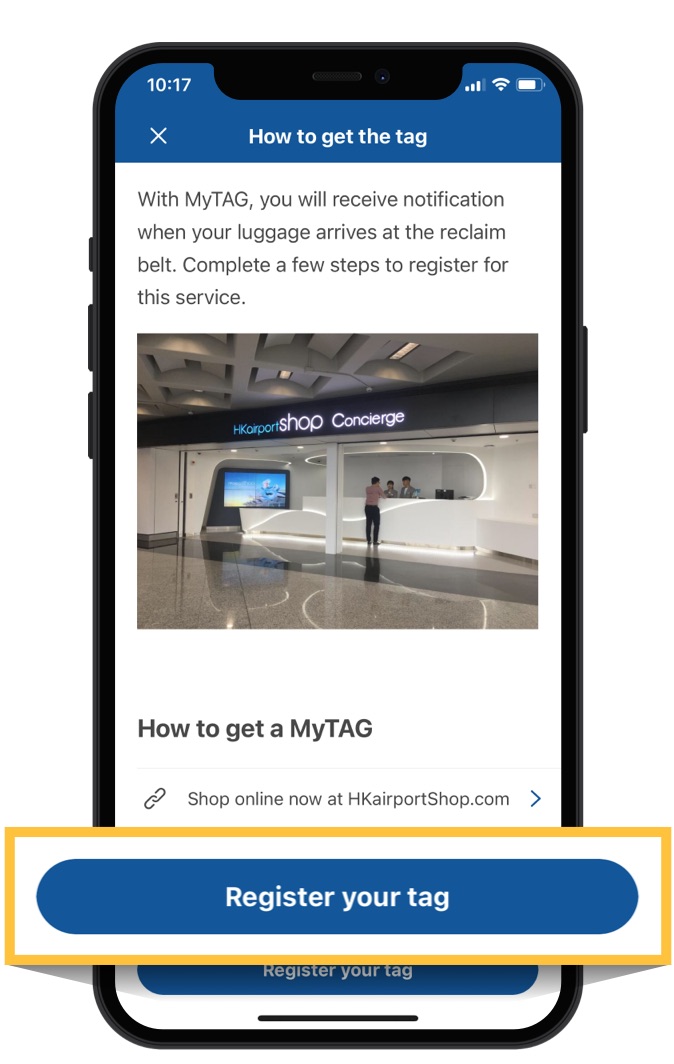 Select "Register your tag".
Follow the instruction to register MyTAG.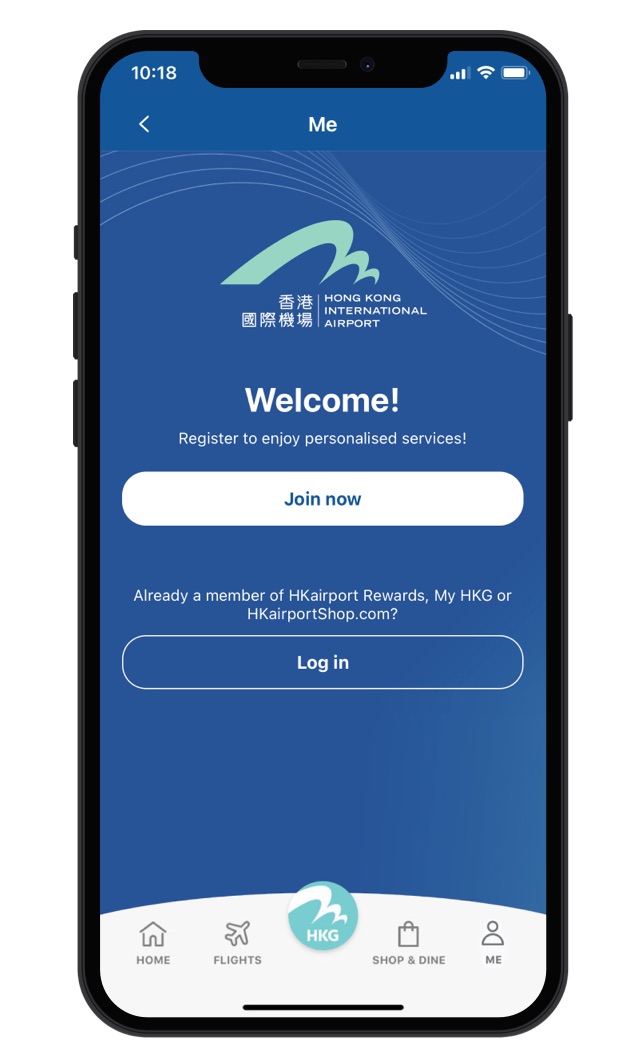 Login/Register as member.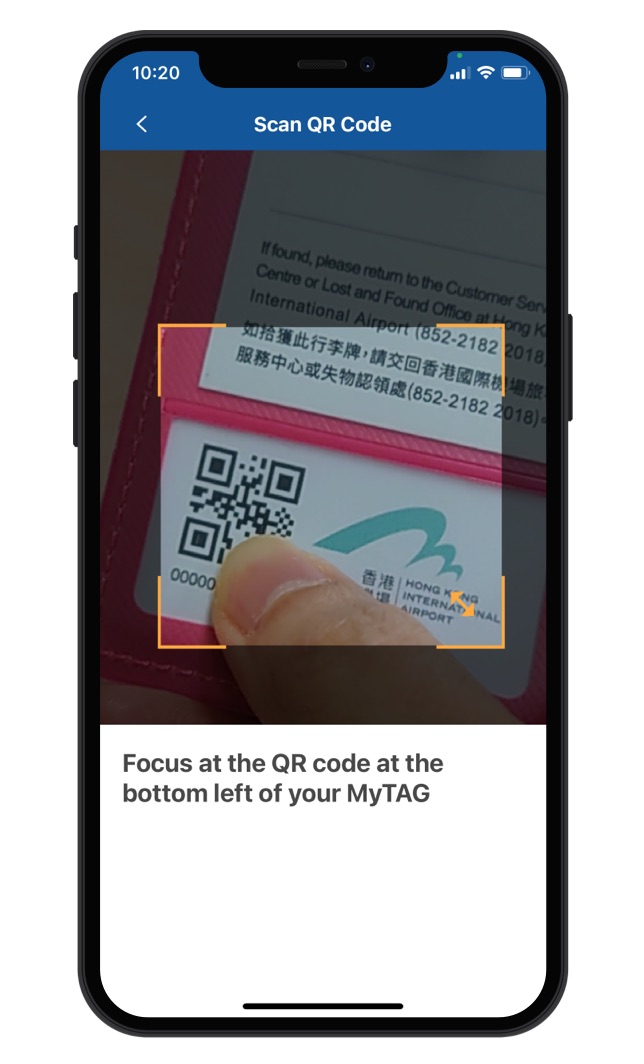 Scan the QR code on your MyTAG.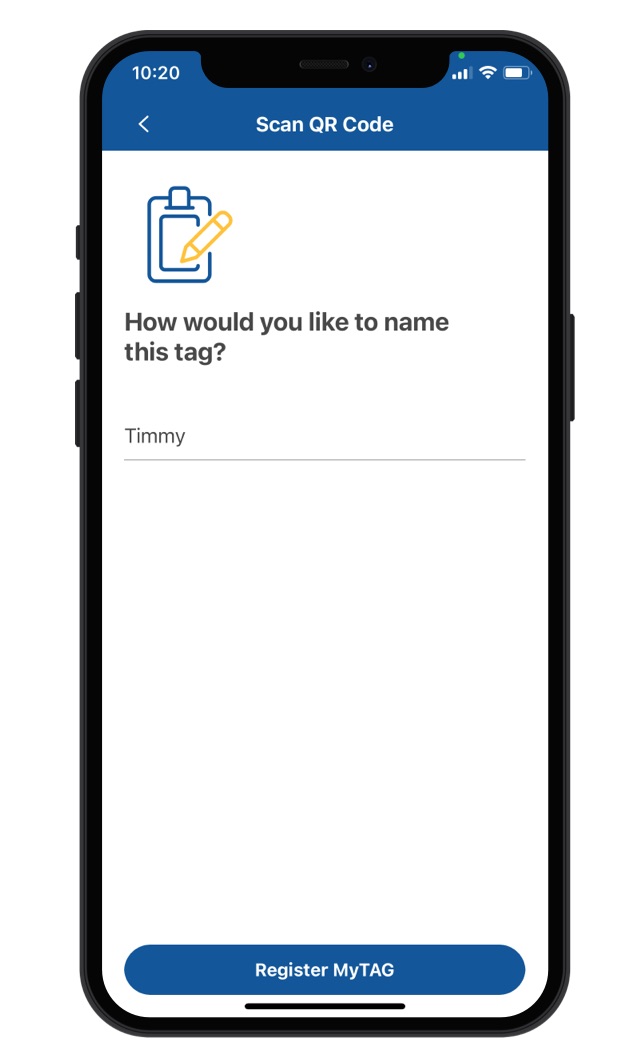 Name your tag.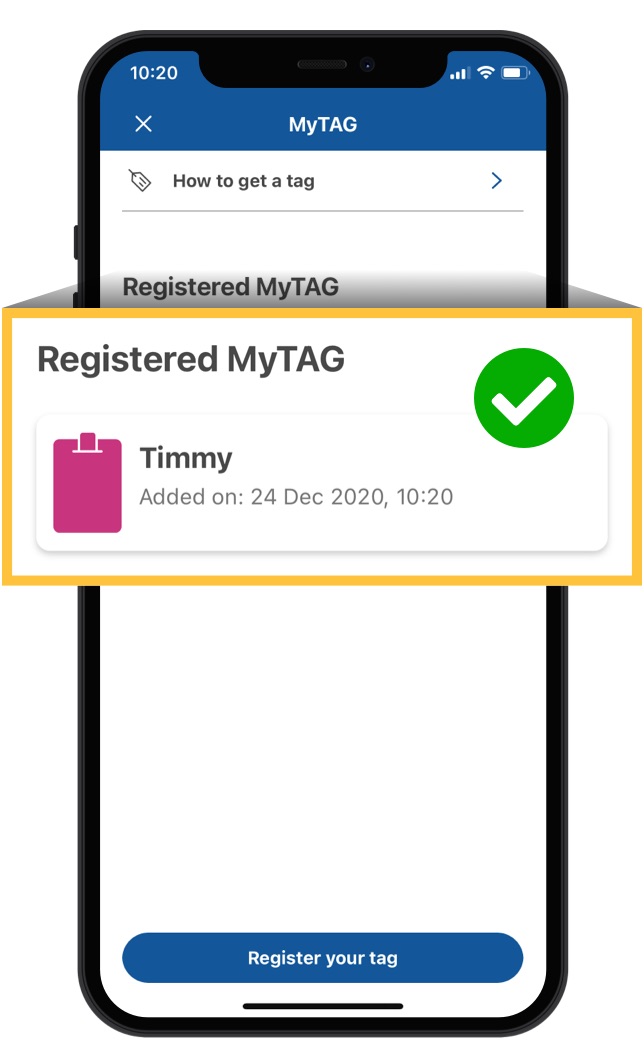 Registration successful!
You're all set! Tie the tag to your luggage and check it in.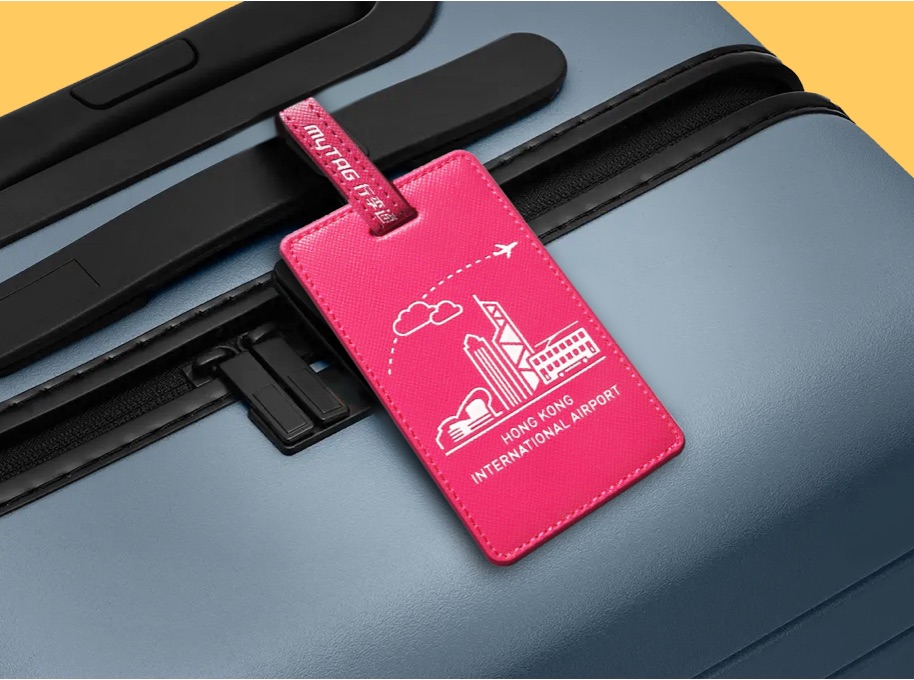 Arrive in Hong Kong International Airport
You will receive notification from My HKG app when your luggage is ready for pick up soon.
* Make sure you have internet connection. Hong Kong International Airport provides Free Wi-Fi.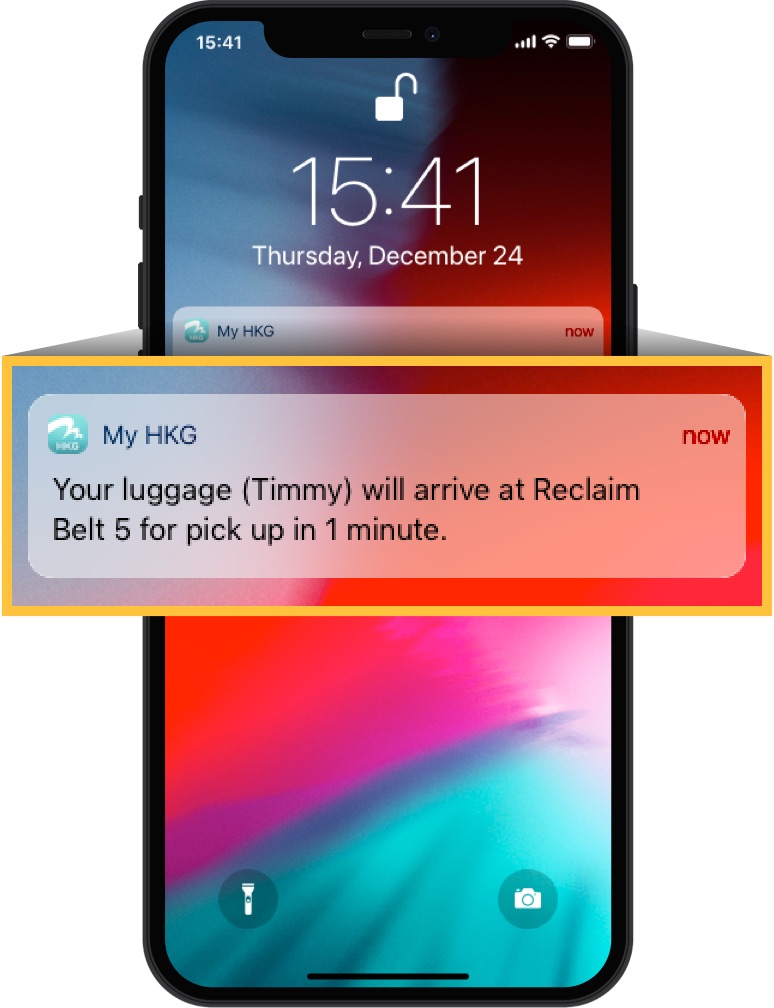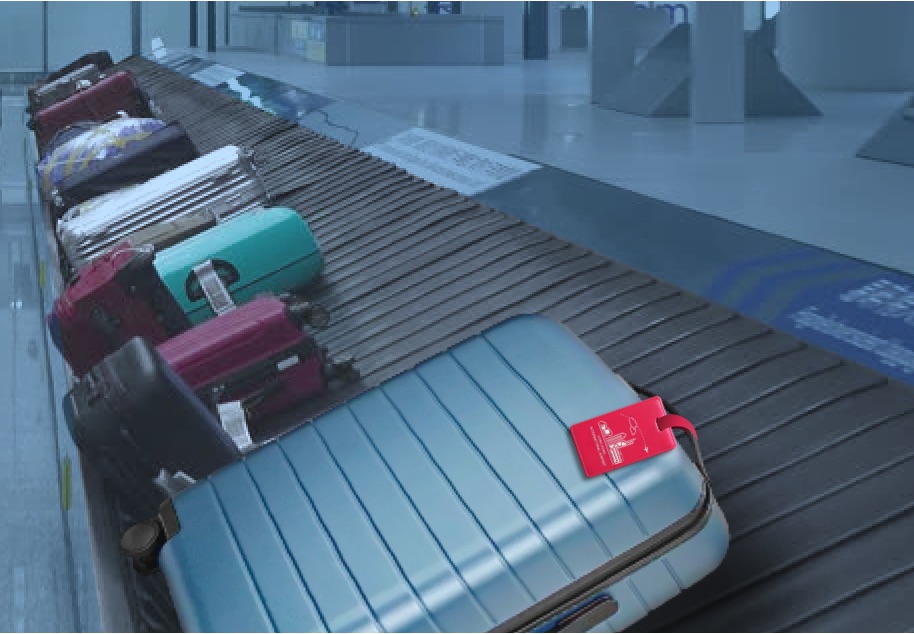 MyTAG is available in a range of colours and style, can be purchased at Hkairportshop.com.