Airport Authority Appoints New Executive Director, Commercial
(HONG KONG, 29 June 2012) – Airport Authority Hong Kong (AAHK) today announced the appointment of Cissy Chan Ching-sze as Executive Director, Commercial, with effect from 3 September 2012. Reporting to AAHK's Chief Executive Officer, Stanley Hui Hon-chung, Ms Chan will be a key member of the senior management team.
In her new role, Ms Chan will oversee the commercial development of Hong Kong International Airport (HKIA). She will be responsible for developing and implementing commercial strategies and identifying potential high-quality tenants and operators for the airport's commercial portfolio, which spans retail, advertising, aviation logistics and airport property. She will also lead the commercial division in managing and growing revenue targets while maintaining a high standard of commercial offerings at the airport to enhance the passenger travel experience.
Ms Chan brings with her a wealth of general management experience gained from local and multinational organisations, particularly in partnership development, negotiation and managing commercial alliances. An MBA graduate from the Chinese University of Hong Kong, Ms Chan is currently Director, Retail Portfolio & Marketing at Hysan Development Company Ltd. Prior to that, she served in key positions at Reckitt Benckiser (Hong Kong/ Taiwan) and Johnson & Johnson Hong Kong.
Commenting on the appointment, Mr Hui said, "HKIA is recognised as one of the world's finest airports, and it is our mission to maintain Hong Kong's status as a leading aviation centre. We are also committed to enhancing HKIA's world-class standards in service quality and providing airport users with an exceptional experience. With Ms Chan's expertise in sales, marketing and management, I am confident that she will make a significant contribution to HKIA's commercial strategy, help enhance the passenger experience and drive the future growth of our airport."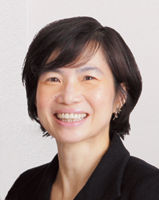 AA appoints Cissy Chan Ching-Sze as Executive Director, Commercial.