Airport Authority Appoints Executive Director, Airport Operations
(HONG KONG, 19 March 2012) – Airport Authority Hong Kong (AA) today announced the appointment of Mr C K Ng as Executive Director, Airport Operations with immediate effect. Mr Ng succeeds Howard Eng Kiu-chor, who had served the organisation for almost 17 years but left the AA recently to join the Greater Toronto Airports Authority as their President and CEO. Reporting to the AA's Chief Executive Officer Stanley Hui Hon-chung, Mr Ng will be a key member of the senior management team.
Mr Ng was previously the Deputy Director, Airport Operations of the AA. With more than 27 years of experience in airport management, he has held a number of managerial and senior management positions in the fields of airfield operations, passenger services, security operation, commercial and property, technical administration and systems management since the Kai Tak Airport days to the present time.
In his new role, Mr Ng will be directly responsible for managing airport operations. He will oversee the planning and development of airport capacity and facilitation to meet the increase in demand, and maintain the high standard of service at Hong Kong International Airport (HKIA). Mr Ng will ensure that HKIA operates in compliance with all statutory regulations and international standards while enhancing revenue and strengthening its reputation as a leading international airport.
Commenting on the appointment, Mr Hui said, "First, I would like to thank Mr Eng for his significant contributions in ensuring the safe, secure and efficient operations of the airport, contributing to developing HKIA into one of the best airports in the world.  I wish him all the best in his future endeavours.
"While it is sad to lose the service of Mr Eng, we are proud to have a professional and experienced airport management team in place, led by the new Executive Director, Airport Operations Mr C K Ng. Mr Ng's solid airport management experience has been a tremendous asset to the AA in maintaining reliable and high-quality airport operations. I am confident that AA is well positioned to continue enhancing HKIA's world-class standards in both efficiency and service quality," Mr Hui said.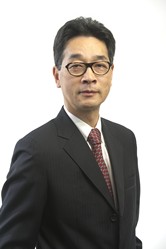 AA appoints C K Ng as Executive Director, Airport Operations.